IL77 Passing League Southern Conference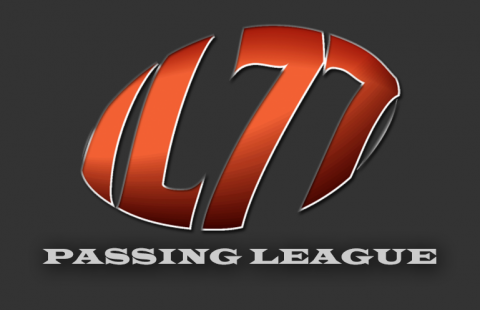 Now in it's fourth year, IL77 is the largest off-season high school 7-on-7 passing league in Illinois, with an estimated 32 varsity teams from the Chicagoland area in 2017.  Designed to give high school football players the unique opportunity to train as a team, IL77 provides the platform to measure how your school stacks up against other high schools in the greater Chicago area.
During our first three seasons, IL77 attracted dozens of Illinois' top high school programs, including: Lincoln-Way Central, Lincoln-Way West, Carl Sandburg, Marist, Brother Rice, Hinsdale Central, Hinsdale South, Downers Grove North, Lockport, Shepherd, and several others.
Games are played on Sundays, beginning April 9th, 2017.
The Southern Conference will once again be held at Bo Jackson's Elite Sports.  There is room for 16 teams and slots will fill quickly!  Registration ends Monday, April 3rd.
Regular Season: Sundays April 9th – June 4th
No games will be played on Easter Sunday, April 16th
Playoffs: 1-day tournament held Sunday June 11th
Team Entry Only (no individual sign-ups allowed)
45-minute games
One-hand touch
Timed QB tee snaps
IHSA Officials are provided
Team fee: $1,250
7on7 Football League Rules   IL77 Waiver Form  IL77 Roster Form
Please contact Ryan Baise, rbaise@bojacksonselitesports.com with questions.