CORONA VIRUS UPDATES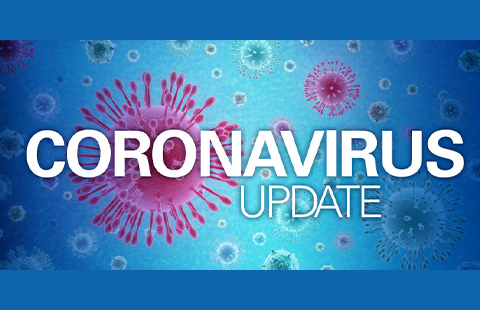 Update: August 30th, 2021
Effective Monday, August 30, Bo Jackson's Elite Sports will require face masks/covering for players and guests while inside of the facility.

Players will be allowed to remove their masks during their workouts.

Disinfecting practices will continue.

Thank you for your continued patronage. Stay safe and healthy!
BJES BEST PRACTICES
Players & parents,
Bo Jackson's Elite Sports is committed to being a part of the solution. Our expectation is that our guests and members will be as well.
We have established the following REQUIRED "Best Practices" effective immediately:
One parent maximum per child – curbside drop-off strongly encouraged
Parents and siblings of athletes are asked to refrain from entering the facility unless absolutely necessary
Masks are mandatory for all patrons while inside the facility
Players must wear masks while entering/exiting the facility; however they can remove them while on playing surfaces (cage, field, etc.)
Please follow social distancing measures clearly marked
If you forget your mask, one will be provided by the front desk
Complimentary hand sanitizer available throughout facility
Your cooperation is greatly appreciated!
Thanks, and we hope to see you soon!
Bo Jackson's Elite Sports
UPDATE: November 19th, 2020
BJES Tier 3 Statement
As Illinois moves to Tier 3 of COVID-19 restrictions we at Bo Jackson's Elite Sports (BJES) will modify our operations as we do our part to stop the spread, while also providing a much-needed resource for the physical and mental health of our athletes. We have established the following Tier 3 protocols:
Enhanced cleaning procedures
Distancing guidelines in the facility
Require that masks be worn by staff, coaches and athletes
Limit the occupants to athletes, coaches and staff only; parents may come in to check in and pick up, but we ask that you do not stay unless there are circumstances that require it (mask required).
Restrict occupancy to adhere to the 25% capacity suggested guideline. To achieve this, we will pause certain programming and training, while modifying others
We appreciate your understanding and support as we provide opportunities for athletes.
Dome Air Quality
The dome's unique design and conditions allow for an indoor experience that resembles outdoor conditions. BJES Lockport has 88,000 square feet of indoor turf and sports performance space with 65' ceiling height and no obstructions. This translates to 4,546,747 cubic feet in an air supported structure that has a continual fresh air turnover. These air quality conditions have resulted in domes to serve as alternatives for overcrowded schools, hospitals, and other vital institutions. During the first wave of the pandemic, Columbia University quickly transitioned its upper Manhattan soccer dome into a 288-bed field hospital. Similarly in China, where air quality has long been an issue, domes have been used as safe alternatives to outdoor spaces for years. Please read the link below which provides insight from the dome manufacture along with a letter certified by an engineer that speaks to the air quality of our dome structure.
Programs:
The following programs and training will be paused.
Winter Hitting League
Young Guns
Little Sluggers
Softball Winter Hitting League
NFL Flag
Football 1st & 10
The following will continue, but with modifications and restrictions.
Sparks youth practice time– one team per field
Membership
Private Lessons
BSF Semi-private -scheduled time slot required with Brett
Field and cage rentals – one team per field
We understand that the topic of COVID restrictions will illicit strong opinions on both ends of the spectrum. Even with the above-mentioned conditions; spacing, cleaning protocols, and mask requirements there will be people whose choice will be to stay away. We respect that choice and will honor the commitment of the time, space, program, training, etc.