home / Sports & Programs / Cangelosi Baseball / Winter Hitting League
2023-24 Winter Hitting League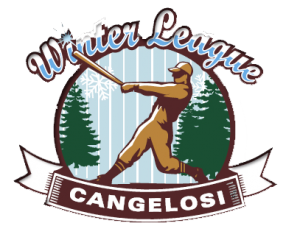 The Winter Hitting League is designed to allow a player to develop and understand his hitting approach. Each week, players will focus on situational hitting in the cages. They will then head onto our infield for a scored 4 at-bat game. Scores will be posted  weekly online.  The top two hitters in each division will receive gift certificates.
Features
League is focused on Situational Hitting
Sports Performance Training with B.S.F.
Hitting instruction from Cangelosi Baseball staff
Competitive On-Field Situational Hitting League
On average, players will receive 4 on-field at bats each game
Top 2 hitters in each age division will receive gift certificates
Format
40 minutes in-cage hitting with John Cangelosi & staff
40 minutes on-field competition
40 minutes sports performance training with B.S.F.
Details & Pricing
Ages: 9-14 years old
Length: 8 Weeks
Dates: Session I: October 24th -December 19th, Sessions on Tuesdays or Saturdays (Tuesday session is OFF 10/31)

Session II: Saturdays, January 6th-February 24th
Price: $395/8-week session ($355.50 for Cangelosi Members)
Session I
October 24 – December 19
*choose one session
Tuesdays 6:00pm –  8:00pm
Saturdays 9:00am – 11:00am
Saturdays 11:00am-1:00pm
Session II
January 6 – February 24
Saturdays 11:00am-1:00pm