Tom Knapczyk joins Cangelosi Sparks as Director of Player Development
home / Baseball / Tom Knapczyk joins Cangelosi Sparks as Director of Player Development
Tom Knapczyk joins Cangelosi Sparks as Director of Player Development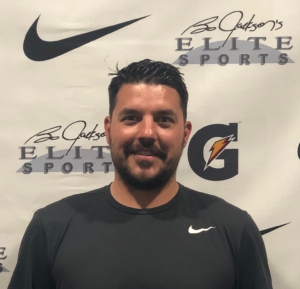 In an effort to continually upgrade and better our organization, we are always seeking opportunities to hire quality individuals that share our vision and mission. We are excited to announce that Tom Knapczyk will be joining our team as Director of Player Development for Cangelosi Baseball in conjunction with Bo Jackson's Elite Sports.
Tom brings a wealth of experience, knowledge and professionalism to our organization. Tom has a master's degree in education, has been teaching physical education for 15+ years, and also has over 15 years of high school, junior high, and travel baseball coaching experience.  Tom has been a co-owner of the Illinois Edge travel baseball program and most recently served on the board of directors with the Illinois Hawks.  With these organizations, Tom has been a driving force and integral part in curriculum development, team and individual instruction, and creating a positive and winning culture which is in line with the mission of the Cangelosi Sparks.
Tom will contribute in a variety of ways including: supporting the growth of Cangelosi Sparks, training our athletes and staff, enhancing our core programs, and supporting us in our community outreach as we strive to bring the best development initiatives to the surrounding area. What we are most excited about is that Tom is a high quality, high character person that possesses a unique ability to connect and mentor all age levels of student athletes. Not only will he be an asset to our travel organization but to every person who comes through our doors.
Our mission is to create the best environment for any young person who is committed to getting better. Our growth in these areas are predicated by our desire to grow youth sports and more specifically the game of baseball. That growth means we will continue to hire the best of the best to facilitate our promise to create the best experience for those who entrust us.
"I'm excited about the opportunity to become an integral part of a first class, nationally recognized baseball organization.  I look forward to the challenge of making a great facility even greater!  I can't wait to get to work with and be a resource for all of the Sparks coaches, instructors, and athletes to help them achieve their goals … the possibilities are endless with the Cangelosi Sparks! " Tom's position will become official on June 1, 2019.
Tom resides in Plainfield, Illinois with his wife Tasha and 3 boys; Christian, Caiden, and Cully.
All Blog Posts